MDEQ director: 'NAACP failed to allege a single fact to support' state discriminated against Jackson
EPA looking into whether state agencies violated Civil Rights Act in denying federal funding to Jackson.
Published: Jan. 5, 2023 at 9:46 AM CST
JACKSON, Miss. (WLBT) - The executive director of the state's environmental regulatory agency has fired back at claims his department discriminated against Jackson in doling out federal funds for sewer projects, and questions whether the investigation into the allegations is politically motivated.
Mississippi Department of Environmental Quality Executive Director Christopher Wells recently rolled off a 20-page letter to the Environmental Protection Agency (EPA) to debunk claims that it had discriminated against the capital city, saying that its accusers, the NAACP and others, have "failed to allege a single fact to support" the argument.
The letter, dated December 16, came about two months after EPA's Office of Environmental Justice and External Affairs launched an investigation into whether MDEQ and the Mississippi State Department of Health violated the Civil Rights Act in denying Jackson money for water and sewer work.
Wells contends the agency has never denied funding to the capital city when the city applied for it.
"Jackson received a loan for every completed application it submitted," he wrote. "And, because the amount of the loan is based on the cost of the project, no loans were reduced for any reason that could be considered discriminatory."
He also questions why the EPA launched the investigation, saying it appears to be "part and parcel of a political effort to divert attention away from the city of Jackson's own failures."
Wells argues that "EPA is well aware that the city of Jackson's longstanding infrastructure problems are not caused by discrimination" and that the federal agency "has significant information within its agency regarding Jackson's persistent failures to maintain its wastewater infrastructure system going back to 2007."
Jackson entered into a sewer consent decree with EPA in 2012, after the city was cited for numerous Clean Water Act violations.
Included with its response is correspondence between former Mayor Tony Yarber and EPA Regional Administrator Heather Toney highlighting just one example to back up that argument.
Last fall, a civil rights complaint was filed by the National NAACP, the Mississippi Chapter of the NAACP, former Mayor Harvey Johnson and others, saying Mississippi "repeatedly deprived Jackson of federal funds to maintain its public drinking water system in favor of funding smaller, majority-white communities with less acute needs."
Jackson's population is nearly 83 percent Black, compared to 38 percent of the total population of the state, according to the U.S. Census Bureau's latest figures.
Wells, though, says Jackson has received a much larger share of MDEQ's infrastructure funds based on population size, when compared to other cities in the state.
"In 2021, Jackson received 49.42 percent of the total loans issued, and in 2018, Jackson received 54.10 percent of the total loans issued under the program," the executive director wrote. "Any allegation that the percentage of funding provided to the city of Jackson through the [revolving loan fund] was not equitable is false."
Jackson has approximately 149,700 residents, who make up about five percent of the state's total population.
MDEQ awards federal funds to cities in the form of low-interest loans through the WPCRLF, or Water Pollution Control Revolving Loan Fund.
To date, Jackson has received $116 million for wastewater projects and is seeking funding for six more projects.
"The loans for those future projects... total $163,438,893," Wells wrote. "Three additional projects that have been brought to MDEQ's attention by the city... may also qualify for loans."
| Jackson loan history | Amount | Subsidy |
| --- | --- | --- |
| 1992 | $6,536,796 | None |
| 1993 | $2,212,932 | None |
| 1994 | $3,033,016 | None |
| 1997 | $6,947,820 | None |
| 2000 | $5,614,436 | None |
| 2002 | $2,265,398 | None |
| 2005 | $3,071,441 | None |
| 2012 | $11,819,319 | None |
| 2013 | $6,594,524 | None |
| 2013 | $179,408 | None |
| 2014 | $8,714,284 | None |
| 2018 | $27,414,392.78 | None |
| 2021 | $31,683,000 | None |
Part of the NAACP's concerns focus on the intended use plans submitted to EPA by MDEQ and MSDH, which are drawn up each year to show how federal funds are to be distributed.
Abre Conner, director of Environmental and Climate Justice with NAACP, told WLBT she was particularly concerned with provisions on loan forgiveness.
The health department's IUP, for instance, capped forgiveness at $500,000. She said that amount does little for a city with $2 billion in infrastructure needs and hundreds of millions of dollars in already outstanding debt.
"For [a small] city, that may make a lot of sense. But for a city as large as Jackson, that's not going to cut it," she said.
MDEQ caps loan forgiveness at $2 million. To qualify, communities must have a population of no more than 4,000 people and a median household income of $40,000 or less, Wells states.
Jackson, by comparison, has a median household income of $39,969 and a per capita income of $23,176, according to Census data.
Wells, meanwhile, argues that loan forgiveness program has never been challenged by EPA. "The EPA conducts an annual oversight review of the state's IUP, as well as the state's annual report," he said. "EPA has had the opportunity, year after year, to state if it felt the program's affordability criteria was discriminatory. This never happened."
The MDEQ leader raised other questions as well, including whether NAACP filed its complaint within the timeframe allotted under the law, and whether EPA's decision to investigate the state was political.
He also questioned how EPA could conduct an investigation into Title VI violations when the Office for External Civil Rights Compliance has not provided guidance on how to comply with Title VI.
"Threatening to withdraw federal funds - the ultimate penalty if EPA determines MDEQ violated Title VI - based on unarticulated and evolving standards... runs counter to this nation's system of federalism."
Title VI of the 1964 Civil Rights Act, according to the U.S. Department of Justice's website, "prohibits discrimination on the basis of race, color and national origin in programs and activities receiving federal financial assistance."
As for the time allotted, Wells argues that the accusers had to file a complaint within 180 days of the alleged discriminatory acts.
"In this matter, the allegations made against MDEQ are so general it is impossible to know exactly what discriminatory acts are alleged, other than MDEQ, in some unspecified way, failed or refused to fund the city of Jackson's infrastructure needs," he wrote. "The only possible failure or refusal MDEQ could undertake would be to refuse to award a loan."
"MDEQ has approved every complete application the city of Jackson has ever submitted."
Loans and statutes of limitations aside, Wells also points to the comments EPA Administrator Michael Regan has made during his visits to Jackson in recent months, making him question whether the investigation is politically based.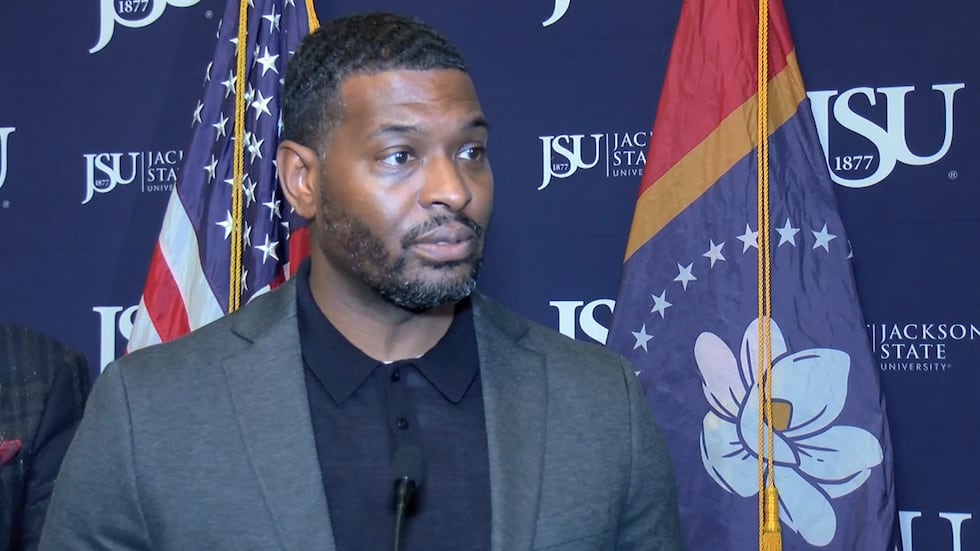 "The administrator has repeatedly voiced his concerns about 'longstanding injustice' in regard to the city of Jackson," Wells wrote. "MDEQ objects to this effort... and requests that EPA make an express finding that MDEQ did not discriminate."
Officials with MDEQ declined to comment further. Director of Communications Jan Schaefer shared this statement: "Because this is related to a pending investigation, our attorneys advise we can only comment through our court filings and official correspondence."
Representatives with the EPA could not be reached for comment.
Want more WLBT news in your inbox? Click here to subscribe to our newsletter.
Copyright 2023 WLBT. All rights reserved.