Former Ole Miss linebacker and NFL All-Pro named 2023 Pro Football Hall of Fame finalist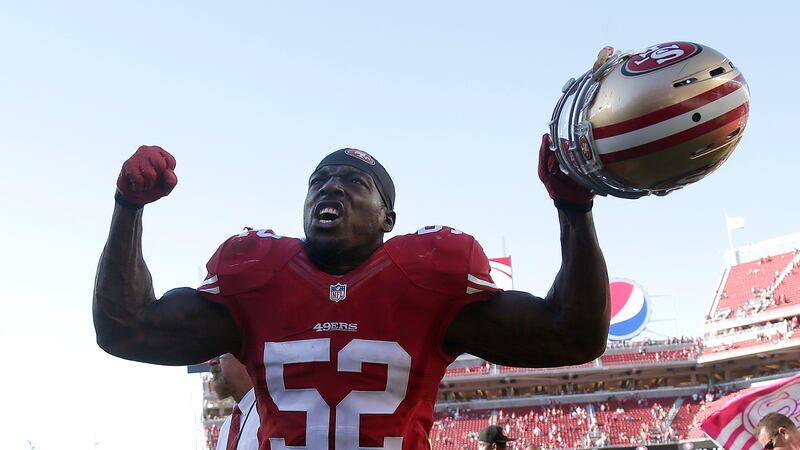 Published: Jan. 4, 2023 at 10:28 PM CST
JACKSON, Miss. (WLBT) - An Ole Miss great was named a finalist for the Pro Football Hall of Fame Class of 2023 on Wednesday.
Patrick Willis, a middle linebacker for the Ole Miss Rebels from 2003 to 2006, was dubbed as one of the fifteen modern-era finalists after a stellar career as a middle linebacker for the San Francisco 49ers.
In his college days, Willis was named a two-time first team All-SEC linebacker, two-time All-American, Conerly Trophy winner, Butkus Award winner, and a Jack Lambert Trophy winner while representing the red and blue of Oxford, Mississippi.
Willis was a first round pick for the 49ers in 2007 and played all eight NFL seasons in San Francisco.
The linebacker recorded 950 tackles and 20.5 sacks in his stellar career in California and received many accolades professionally, including seven Pro Bowl invites and being touted to the NFL All-Pro team five times.
Willis was inducted to the College Football Hall of Fame in 2019, four years after he announced his retirement from football.
Want more WLBT news in your inbox? Click here to subscribe to our newsletter.
Copyright 2023 WLBT. All rights reserved.