Three Mississippi schools receive 2023 preseason baseball rankings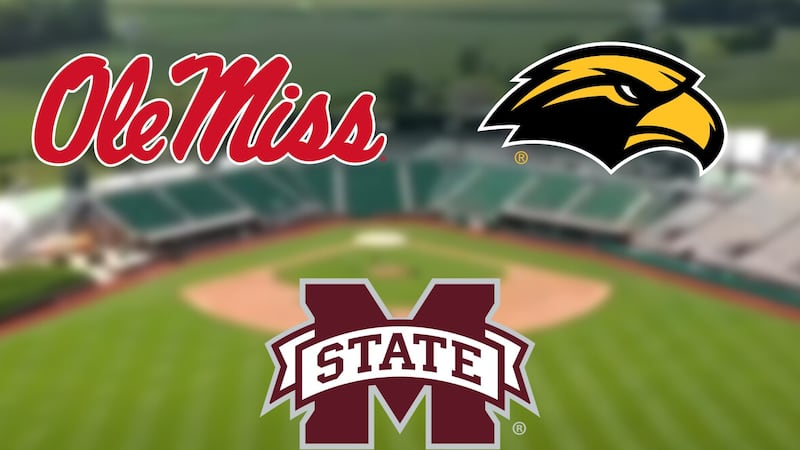 Published: Jan. 4, 2023 at 4:01 PM CST
JACKSON, Miss. (WLBT) - Baseball continues to reign supreme in the Magnolia State.
Three Mississippi universities received preseason rankings ahead of the 2023 NCAA Division 1 College Baseball season from Collegiate Baseball on December 20 and Perfect Game on Wednesday.
Current National Champions, the Ole Miss Rebels, were given a ranking as high as No. 6 in the country by Perfect Game. The Rebels were slotted at No. 24 in the country by Collegiate Baseball, the lowest of the three schools in that poll.
The University of Southern Mississippi Golden Eagles, coming off of a historic 2022 season that included hosting an NCAA Super Regional for the first time in program history, has been ranked as the No. 18 best team in the nation by Collegiate Baseball and barely squeaked into Perfect Game's preseason poll at No. 25.
The 2021 National Champions, the Mississippi State Bulldogs, did not make the cut in Perfect Game's top 25 rankings but was named the preseason No. 22 team by Collegiate Baseball.
All three schools will meet in the 2023 season. Southern Miss will play the Bulldogs on February 28 at Trustmark Park in Pearl and will travel to Oxford to face the Rebels on March 7 before competing against Ole Miss again on March 28 back at Trustmark park.
The 2021 national champion Bulldogs will host the 2022 national champion Rebels in Starkville through the weekend of April 14-16. The two bitter rivals will meet again just nine days later at Trustmark Park.
Opening weekend of the 2023 baseball season will begin on February 17.
Want more WLBT news in your inbox? Click here to subscribe to our newsletter.
Copyright 2023 WLBT. All rights reserved.