Picayune wins back-to-back Class 5A titles Friday with 31-21 win over West Point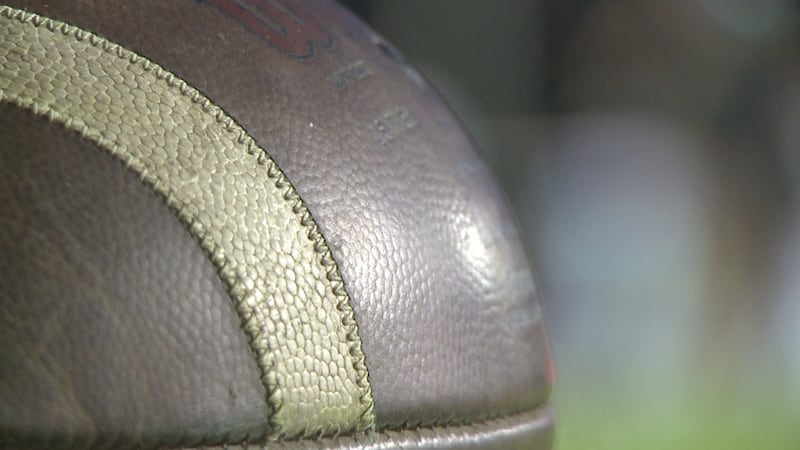 Published: Dec. 2, 2022 at 11:43 PM CST
HATTIESBURG, Miss. (WDAM) - Dante Dowdell rushed for 190 yards and three touchdowns and Christopher Davis added 104 yards on 16 carries Friday as Picayune High School claimed back-to-back high school football championships.
The unbeaten Maroon Tide wore down West Point High School, 31-21, Friday in the Mississippi High School Activities Association's Class 5A state championship football game.
The Green Wave (11-3) was playing in its seventh consecutive state title game.
Despite falling behind 14-3 on a couple of long, West Point touchdown passes from Qunterion Tillman-Evans to Ahmari Cox, Picayune (15-0) stuck with its ground game in its final game of the 2022 football season.
The Maroon Tide ran 64 plays; 58 of them were run calls.
One of Picayune's six non-rushing plays was an 80-yard touchdown pass Darrell Smith.
Dowdell scored on runs of 1 yard and 22 yards to put Picayune ahead 17-14 in the third quarter and Smith's big TD catch bumped the lead to 10 points, 24-14.
West Point scored on Kahen Daniels' 8-yrd run to open the fourth quarter and get with 24-21, but Dowdell broke free on a 37-yard scoring run to push the lead back to 10 points with less than seven minutes to play
Want more WDAM 7 news in your inbox? Click here to subscribe to our newsletter.
Copyright 2022 WDAM. All rights reserved.