Jones Co. deputy expected to make complete recovery after surgery
Suspect described as male, 30, caucasian and seriously wounded during 2-hour standoff
Published: Nov. 23, 2022 at 6:53 PM CST
JONES COUNTY, Miss. (WDAM) - A suspect in the Wednesday shooting of a Jones County Sheriff's Department deputy was wounded during a two-hour standoff Wednesday evening in the Johnson community.
The deputy wounded Wednesday was identified late Wednesday night by JCSD as Joey Davis, a law enforcement volunteer who acts a reserve deputy.
Davis had treatment for gunshot wounds to both legs, but is expected to make a full recovery, said JCSD spokesman Lance Chancellor.
With both entry and exit wounds in both legs affecting only soft tissue, Davis did not require surgery He was treated and released to go home.
The suspect, described by Chancellor as a 30-year-old, male caucasian, was first taken to South Central Regional Medical Center before being transferred to Forrest General Hospital later Wednesday night.
The suspect's name is expected to be revealed later by the Mississippi Bureau of Investigation, which is handling the investigation.
The incident started around 6 p.m. JCSD Sheriff Joe Berlin said, when two deputies responded to a domestic disturbance called in by a mother to complain that her son had been "actin' out."
Berlin said Davis had gone into the home to talk with the son, and shorty after, the son opened fire on the deputy, striking him three times in the lower extremities.
Chancellor said Davis was able to be rescued and then was transported to South Central Regional Medical Center.
Davis was taken to surgery just before 8 p.m.
The suspect was taken into custody and removed from the bullet-ridden trailer around 8 p.m.
Berlin, JCSD deputies and additional law enforcement agencies were on-scene along with EMSERV and Fire-Rescue units.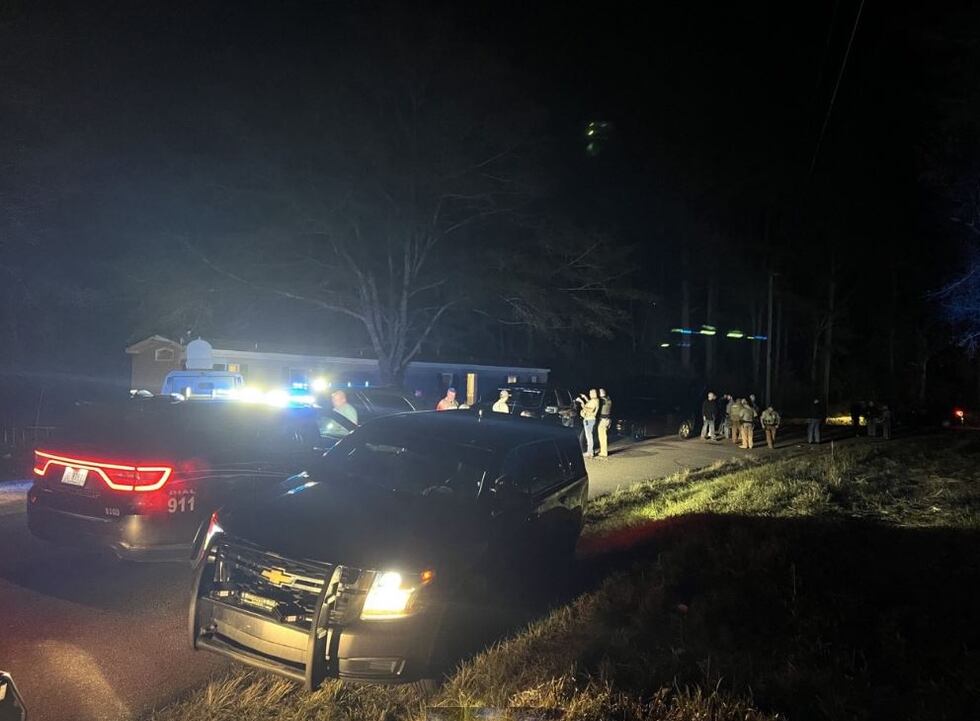 Want more WDAM 7 news in your inbox? Click here to subscribe to our newsletter.
Copyright 2022 WDAM. All rights reserved.