USM headed home after pair of La. Tech walk-off wins
No. 16 Golden Eagles lose by a run twice Saturday at Conference USA baseball tournament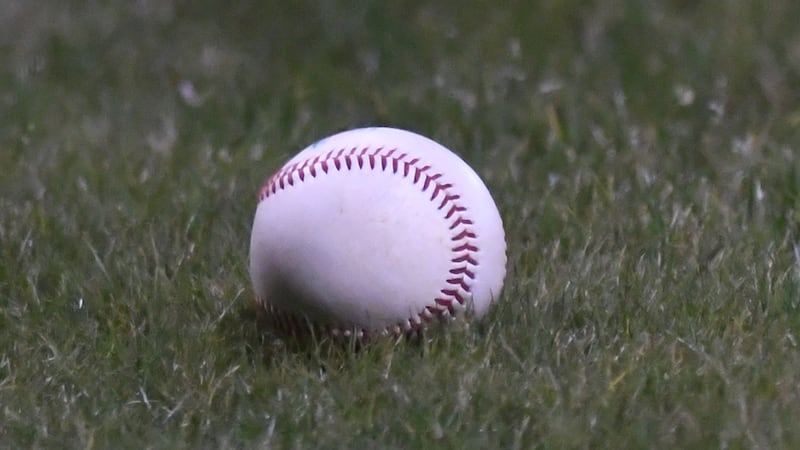 Updated: May. 29, 2021 at 5:46 PM CDT
RUSTON, La. (WDAM) _ RUSTON, La. (WDAM) _ The University of Southern Mississippi rode into J.C. Love Field Saturday in the driver's seat to reach the title game at the 2021 Conference USA Baseball Championship.
Instead, the Golden Eagles will face a long ride home back to Hattiesburg to await their fate in the NCAA postseason.
USM saw an eight-run lead vanish Saturday afternoon as Louisiana Tech University walked off an 11-10 victory in 10 innings in the semifinal round as the Bulldogs staved off elimination and forced a winner-take-all second game between the teams.
Once again, No. 16 USM seemed to have seized the upper hand in the nighcap, with Slade Wilks' pinch-hit, three-run home run sparking a four-run rally that gave the Golden Eagles a 5-2 lead in the top of the ninth inning,
Instead, the 18th-ranked Bulldogs broke the Golden Eagles' hearts for the second time in less than six hours, scoring four times in their last at-bat to take a second, walk-off win, 6-5.
USM trailed 2-1 going into the ninth inning Saturday night before its four-run outburst, and Dustin Dickerson came in from shortstop with a man on first and no outs to pitch in the bottom of the inning.
He struck out Tech slugger Hunter Wells, but then gave up a single to Parker Bates, and a sacrifice fly to Steele Netterville to trim USM's lead to 5-3.
Cole McConnell followed with a single to drive in Bates and pull Tech within 5-4.
Manny Garcia, who went 5-for-5, singled and Jorge Corona walked to load the bases.
Philip Matulia then popped a ball into shallow right-center field that fell between second baseman Brady Faust and right fielder Billy Garrity to bring home the deciding runs.
Saturday's wins sent Tech (40-17) into Sunday's 1 p.m. title game to face Old Dominion University (41-14).
The Monarchs swept through their side of the bracket undefeated, including a 13-5 victory Saturday morning over Florida Atlantic University in the semifinal round.
USM (37-19) had opened the tournament with two wins, putting itself in the position of needing to win once on Saturday to play for the tourney title.
The Golden Eagles wasted little time moving in that direction, building an 8-0 lead after four innings.
Gabe Montenegro had a two-run double to open the scoring in the second inning. Christopher Sargent hit a solo home run in the third inning and then added a three-run shot in USM's five-run fourth inning.
Reed Trimble and Charlie Fischer had run-scoring singles in USM's big fourth inning.
But a hit batsman and USM error to open the bottom of the sixth inning opened the floodgates, and six Tech runs poured through.
Sargent picked up his fifth RBI of the game with a run-scoring single in the sixth inning but the Bulldogs scored twice in the seventh inning and added two more runs in the eighth inning to take a 10-9 lead.
Danny Lynch's solo homer tied the game in the top of the ninth, and the game slipped into extra innings.
In the bottom of the 10th inning, Hunter Wells walked with two outs and then scored from first base on a double into the right-field gap by Netterville.
Tyler Stuart (0-2) took the loss, allowing a run on two hits in 2 2/3 innings. He walked one and struck out one.
Kyle Crigger (3-2) got the win, allowing no runs in two innings and striking out two.
In addition to Sargent's big game at the plate (3-for-4 with a walk, five RBIs, two runs scored), USM's Danny Lynch turned in his third consecutive, multi-hit game, going 2-for-5 with a home run and single and two runs scored.
Netterville hut two doubles and drove in three runs for Tech, while McConnell had a double and two singles with two RBIs.
In the second game, Lynch gave USM a 1-0 lead with a solo homer in the second inning.
Tech tied the game in the fourth inning on Corona's two-out single and then took a 2-1 lead in the bottom of the eighth inning when Garcia hit a solo shot with one out.
Garcia had a double, home run and three singles in Tech's 16-hit attack. Bates had a double and single and scored twice, while Matulia and Corona each hit two singles.
USM had 11 hits, with Trimble and Reece Ewing picking up two singles each.
Dickerson (0-1) took the loss in his first pitching appearance of the season. Tech reliever Casey Oulette (1-0) picked up the win with a scoreless inning.
USM now will wait for Monday's announcement of the 64-team NCAA postseason field. The show begins at 11 a.m.
Copyright 2021 WDAM. All rights reserved.