Oak Grove and USM alum wins Mrs. Mississippi 2020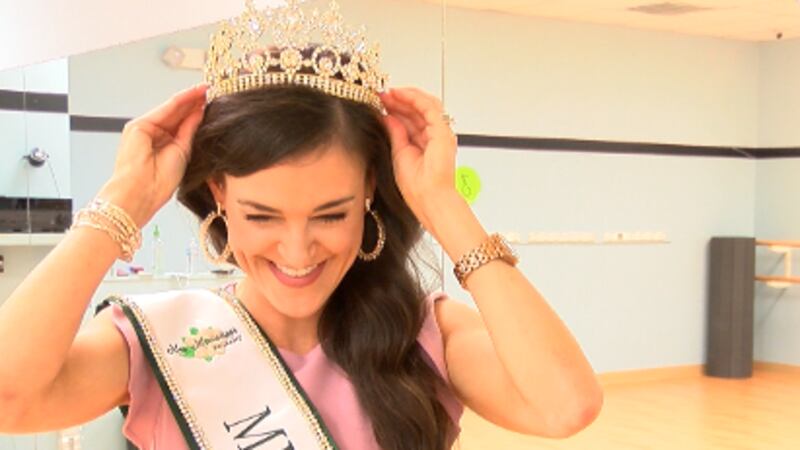 Updated: Oct. 18, 2020 at 9:02 PM CDT
HATTIESBURG, Miss. (WDAM) - The Mrs. Mississippi 2020 winner brings the title home to Hattiesburg.
Sarah Williams, a Hattiesburg native, and Oak Grove and University of Southern Mississippi alum, won the competition on October 4th.
Williams spoke about how she always liked the idea of pageants growing up.
"It was something that seemed fun to do, always like a goal that I wanted to reach when I got to be 18 years of age, you have to be 18 years old to enter. However, I ended up having a baby at 19 and therefore I was ineligible to for Miss Mississippi," said Williams.
So Williams spent time successfully raising her daughter and earned her Bachelor of Fine Arts degree in dance education and master's degree in education administration and supervision from USM.
"And through the years, just kind of learning how to be a single mom and just finding the motivation to just go back, remember those dreams I had and really push forth to achieve them, I got married in March," Williams said.
So Williams entered her first pageant this year, competing for Mrs. Mississippi, And she won.
Williams achieved Most Ad Sales, Fitnesswear Category Winner, Director's Choice and Miss Congeniality (voted on by all the participants) during the program.
Williams says the women she met there made the experience unforgettable.
"It was just so incredible, it really was just to be inspired by these businesses women and career women and mothers and grandmothers, wives, it was so inspiring to be in their presence and hear stories and to encourage one another on our goals and dreams," says Williams.
A dance teacher at Oak Grove High School and DanceSouth, Williams is always telling her students to try new things and reach for their dreams, so that's what she did.
"Pageants may have a lot of makeup and a lot of hairspray but they have so many benefits of meeting so many different people who can encourage you and walk in life with you," said Williams. "And also being a teacher, I have the privilege to not just educate students every day but also to encourage them to go outside of your box, do things that are fun and scary all the time that you know you might not feel like you're going to succeed in."
Williams says she is honored to bring the title to her hometown and look forward to working with non-profits and schools during her reign.
"When we grow up in our teenage years, we are always thinking 'I'm gonna get out of this town,' and I can say I went through that stage of life a little bit, but I always say sometimes God calls us to bloom where we're planted and I do believe I was planted in Hattiesburg, Ms. for a reason and that I choose to bloom here and plant my daughter here, let her grow and bloom here as well," Williams said.
Mrs. Mississippi contestants must be 18 years old, married, a Magnolia State resident, and of good moral character.
Copyright 2020 WDAM. All rights reserved.