Skyview 7: Aerial video shows storm damage in Soso and Seminary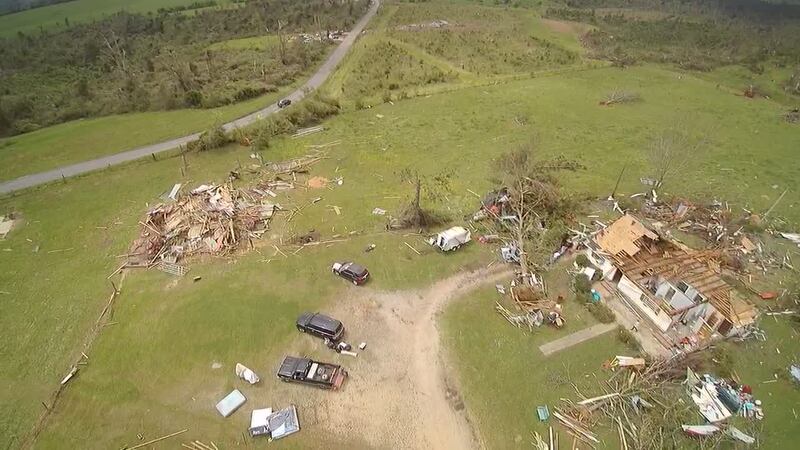 Published: Apr. 13, 2020 at 7:29 PM CDT
|
Updated: Apr. 13, 2020 at 7:30 PM CDT
SOSO, Miss. (WDAM) - Tornadoes and severe storms tore through Mississippi on Easter Sunday, killing several across the state.
The Mississippi Emergency Management Agency reported 11 deaths in the state, with two confirmed deaths in Jones County and four in Jefferson Davis County.
WDAM's Skyview 7 captured some of the destruction of the storms in Soso and Seminary.
Covington County was also hit hard, with families in Seminary losing homes.
Copyright 2020 WDAM. All rights reserved.