Gov. Bryant says blame falls on inmates for violence in state prisons, not his administration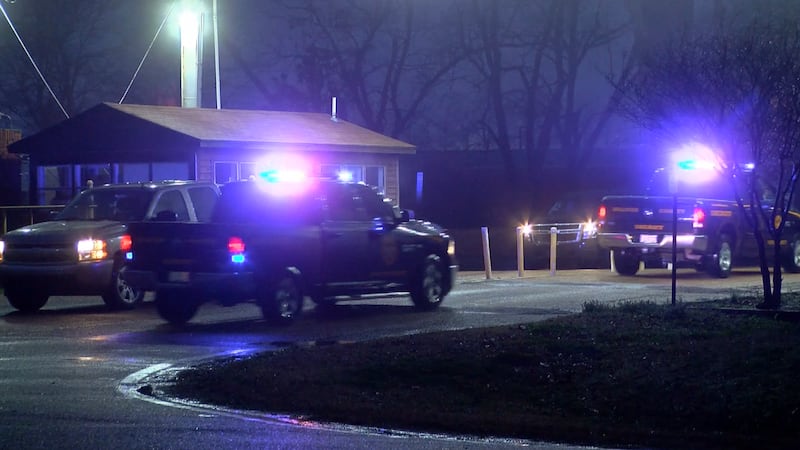 Updated: Jan. 6, 2020 at 8:13 PM CST
JACKSON, Miss. (WLBT) - State officials argue they're being as transparent as possible given the current investigation into the MDOC violence at Parchman and other prisons, but the public continues to launch questions via social media.
Governor Bryant has been providing updates on Twitter and faced cameras for the first time Monday. He says order has been restored, but questions linger about the state of the Mississippi Department of Corrections.
"It's easy to stand back and say what you ought to be doing when you're managing a prison under these conditions," explained Bryant. "It is a very difficult job to do."
Governor Phil Bryant says the blame for the recent violence falls not on his administration or MDOC, but squarely on those behind bars.
"Someone asked earlier 'Who's responsible for what's happening at Parchman?' The inmates," said Bryant. "The inmates are the ones that take each other's lives. The inmates are the ones that fashion weapons out of metal. The inmates are the ones that do the damage to the very rooms that they're living in."
The other factor at play according to Bryant? Gangs.
"Gangs not only take lives within correctional facilities, but on the streets of Jackson," he noted. "They are a real threat. They continue to be a threat."
Bryant admits it's difficult to recruit and retain correction officers with the current pay.
When asked if hindsight is 20/20 and if he would do anything differently with funding, he says he's tried.
"I've been saying that for the past four years," said Governor Bryant. "You can look back at when we made presentations to the budget committee saying you've got to invest in prisons. We passed criminal justice reform so that we could try to move some of those non-violent offenders out to make more room for the really violent offenders that need to be there. This is a whole new level."
So we did pull the Executive Budget Recommendations for the last four years and here's what we found. The first year of this term, he did recommend a bump to the Corrections budget. The recommendation was for a three percent increase.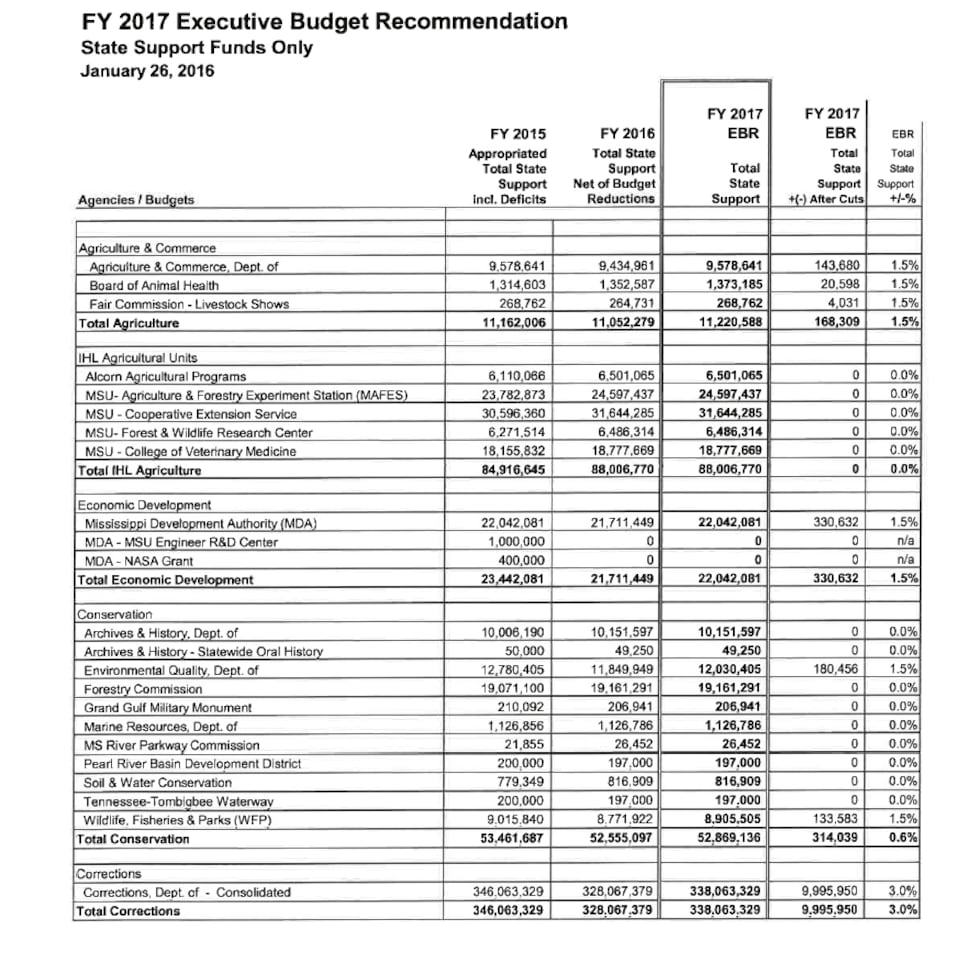 The next year, the EBR shows a 1.8 percent drop in funding.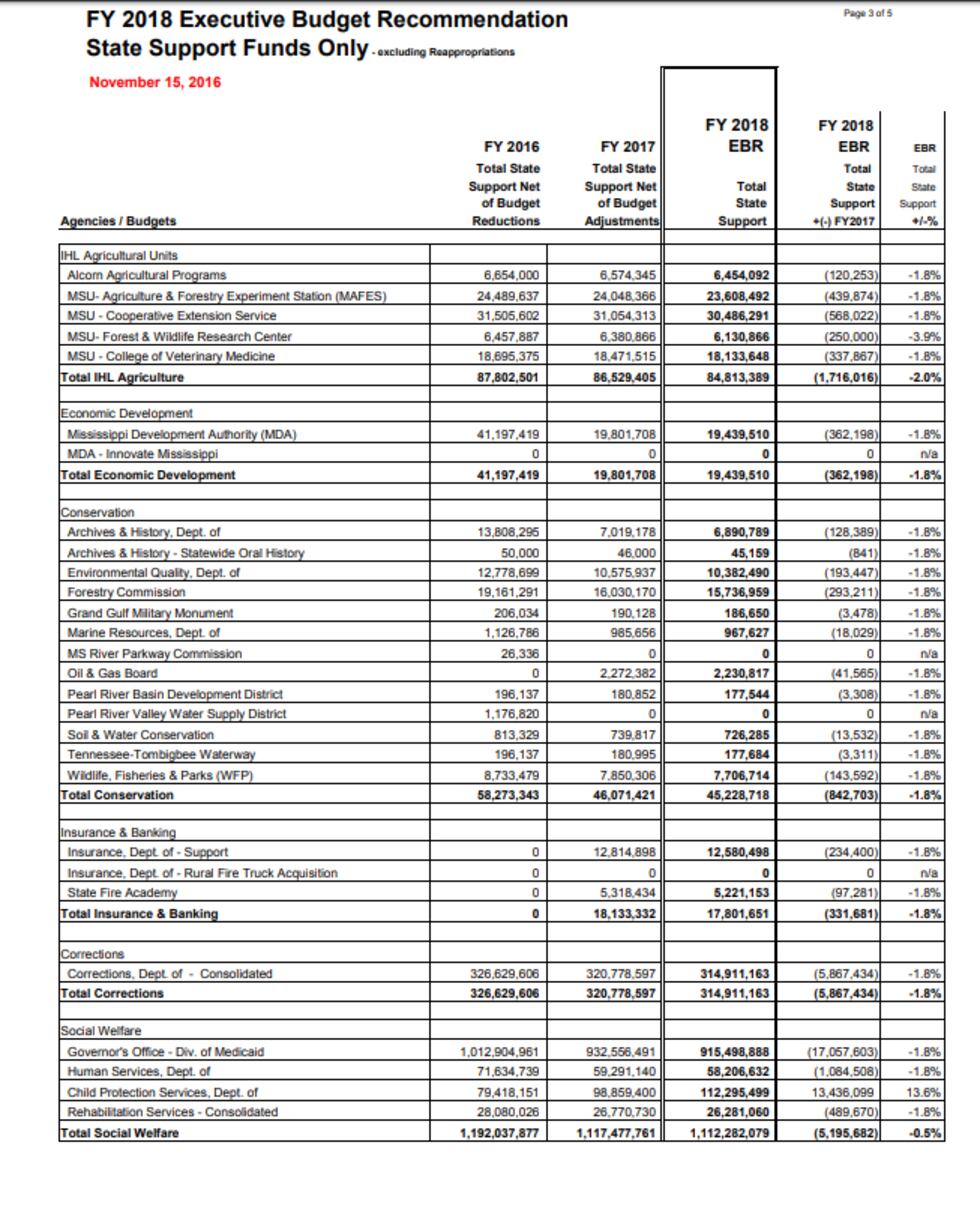 FY 2019 indicates a recommendation for level funding.
And last year he recommended a 5.4 percent overall increase.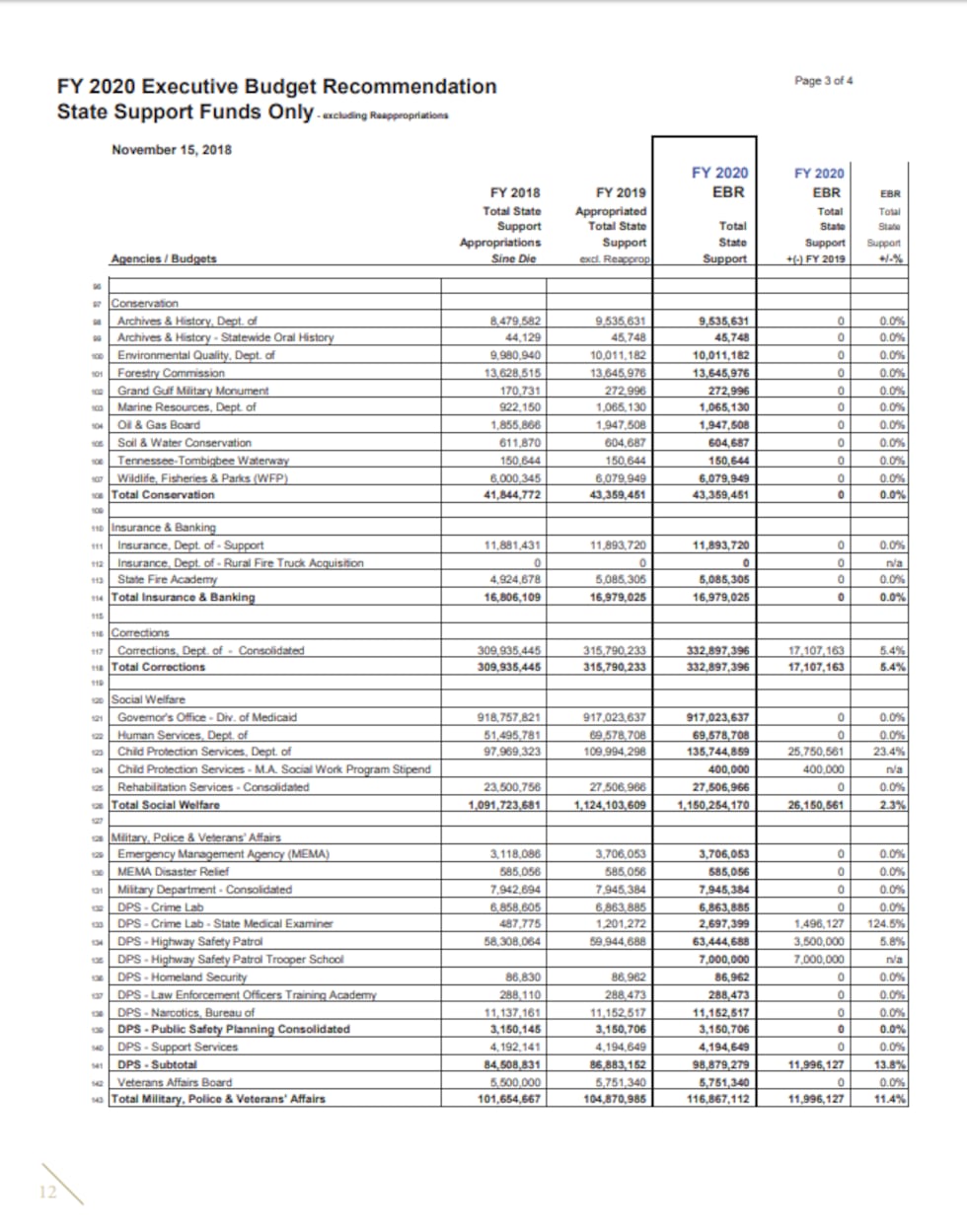 The legislative session begins Tuesday and we'll begin to get a clearer picture of whether more funding will be devoted to Corrections.
The Joint Legislative Budget Committee's recommendation for this year would include a drop in funding, if followed by budget writers.
Copyright 2020 WLBT. All rights reserved.