FCSO: Undercover prostitution operation nets 5 arrests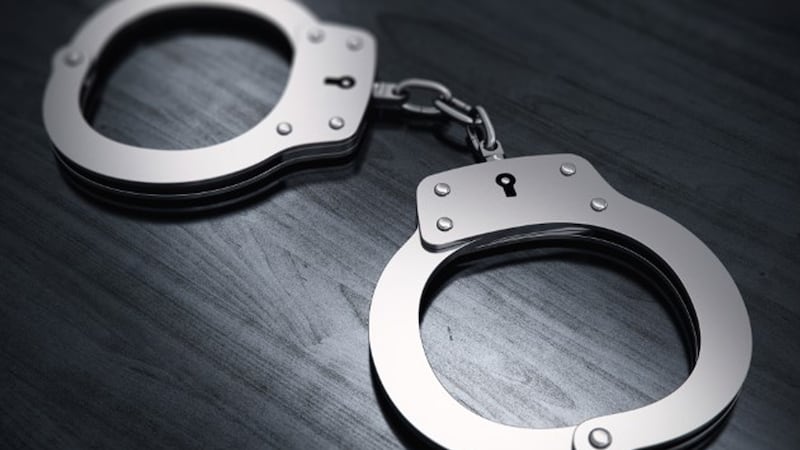 Updated: Sep. 8, 2019 at 11:01 PM CDT
FORREST COUNTY, Miss. (WDAM) - An operation conducted by The Pine Belt Anti-Human Trafficking Task Forced landed five men behind bars over the weekend.
According to the Forrest County Sheriff's Office Facebook page, the undercover operation took place at a local hotel in Hattiesburg.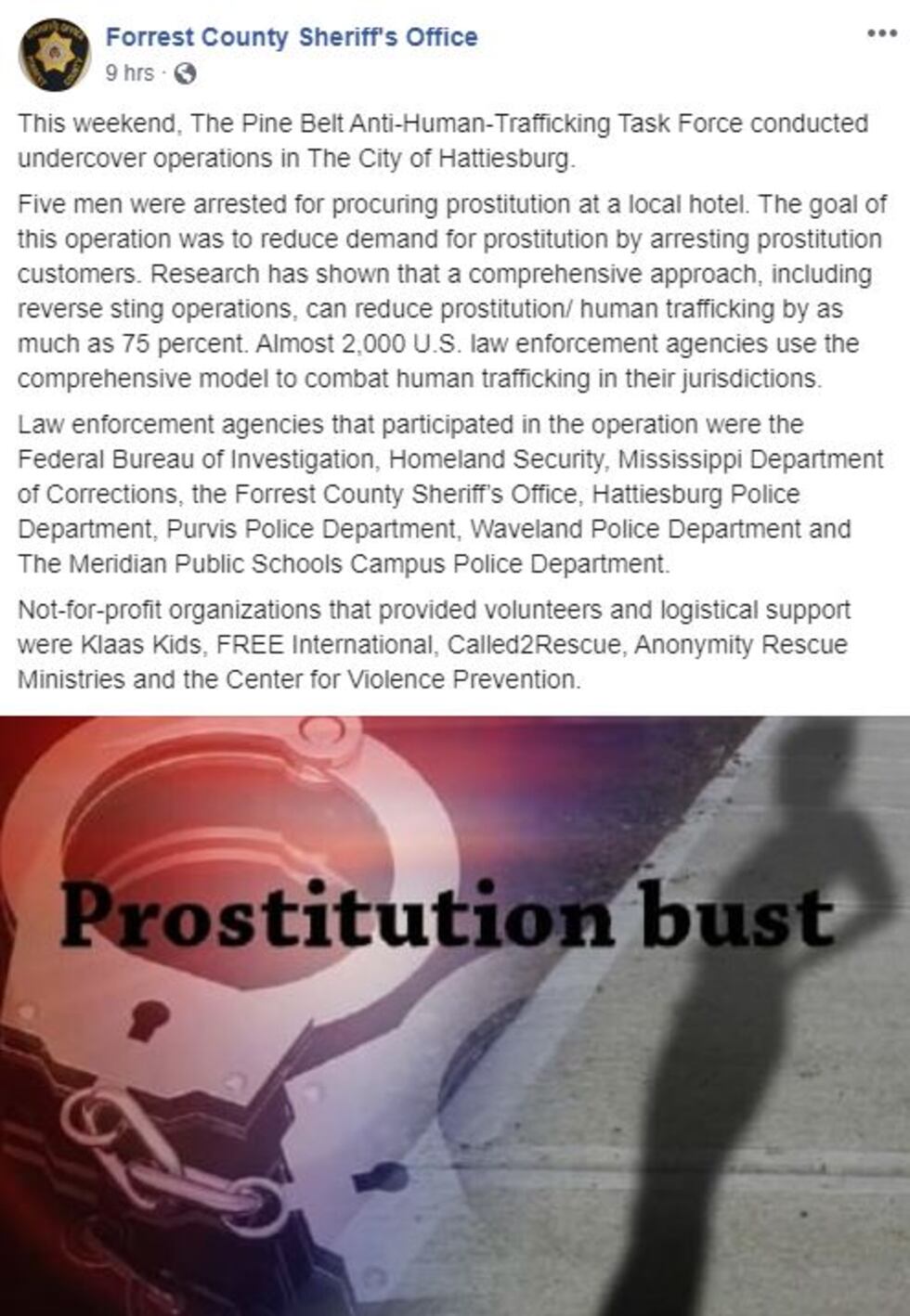 The sheriff's office said the goal of this operation is to reduce the amount of prostitution happening in the Hattiesburg area, targeting the alleged prostitution customers.
The Federal Bureau of Investigation, Homeland Security, Mississippi Department of Corrections, Forrest County Sheriff's Office, Hattiesburg Police Department, Purvis Police Department, Waveland Police Department, and Meridian Public-School Campus Police Department assisted in the sting operation.
Copyright 2019 WDAM. All rights reserved.