Senate confirmation hearings begin for Judge Sul Ozerden of Gulfport
Updated: Jul. 17, 2019 at 4:59 PM CDT
WASHINGTON, D.C. (WLOX) - Mississippi's U.S. senators delivered high praise of U.S. District Court Judge Sul Ozerden to their colleagues in Washington Wednesday. Senators Roger Wicker and Cindy Hyde-Smith introduced Judge Ozerden at his Senate Judiciary Committee confirmation hearing.
In June, President Trump nominated the Gulfport native to serve on the U.S. Circuit Court of Appeals for the Fifth Circuit.
In his remarks to the committee, Wicker pointed to the wide breadth of experiences Judge Ozerden will draw upon as a jurist.
"The son of an immigrant, Judge Ozerden was an Eagle Scout, a distinguished combat veteran, a leader in his church and community, and has been a federal district court judge for the last 12 years. Judge Ozerden has my strong support and that of Senator Hyde-Smith," Wicker said. "His judicial and academic achievements alone qualify him for this position. But his good character, experience as a Navy fighter pilot, and record of volunteerism and community involvement also are exemplary."
Hyde-Smith highlighted Ozerden's experience and good reputation built on "his prudence, fair-mindedness, leadership, and knowledge of the law."
"Judge Ozerden has impeccable credentials, and it is clear he is very well qualified—by ability, education, and experience—to serve as an appellate judge," Hyde-Smith said. "Judge Ozerden is a man who is admired by all who come to know him and is a widely respected person of great integrity. The Fifth Circuit Court of Appeals will be enhanced by his presence. I am proud of the recommendation Senator Wicker, the late Senator Cochran, and President Trump have made to the Senate, and I urge the Judiciary Committee to approve this nomination."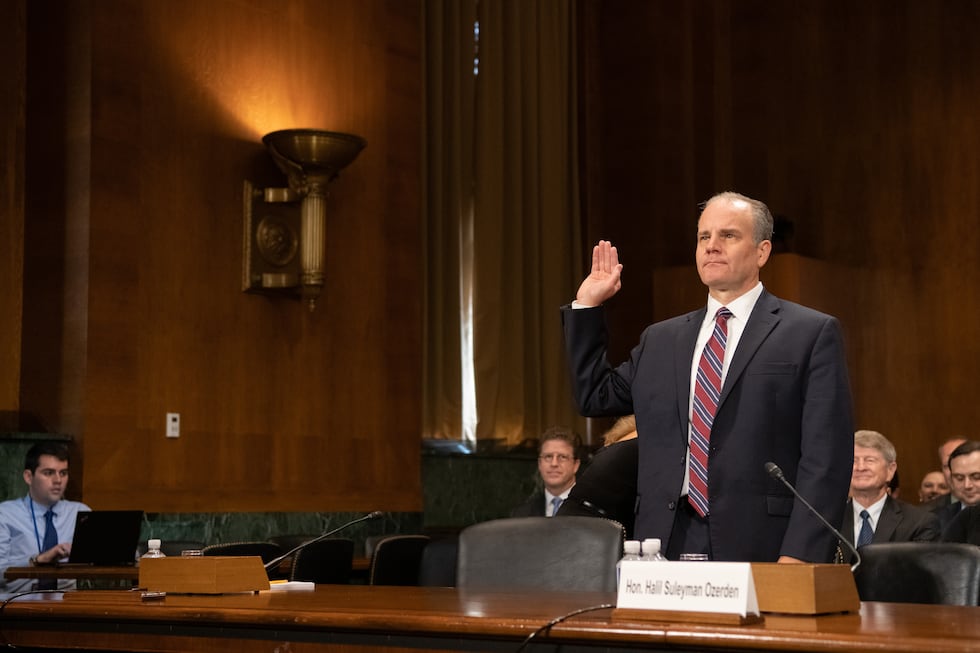 The Senate confirmed Ozerden to his current position unanimously in 2007. On the U.S. District Court, he has authored more than 1,000 judicial opinions and has previously sat by designation on the Fifth Circuit Court of Appeals. The judge earned his law degree from Stanford Law School and an undergraduate degree from Georgetown University.
Ozerden is also a retired commissioned officer and pilot with the U.S. Navy. He flew missions in Iraq and Somalia.
A seat on the Fifth Circuit of U.S. Court of Appeals opened when Judge Grady Jolly took senior status in October 2017. The Fifth Circuit covers the states of Mississippi, Louisiana, and Texas.
The Senate Judiciary Committee must approve the Ozerden nomination before the full Senate can vote to confirm him.
Copyright 2019 WLOX. All rights reserved.