Rep. Steven Palazzo reacts to passage of funding bill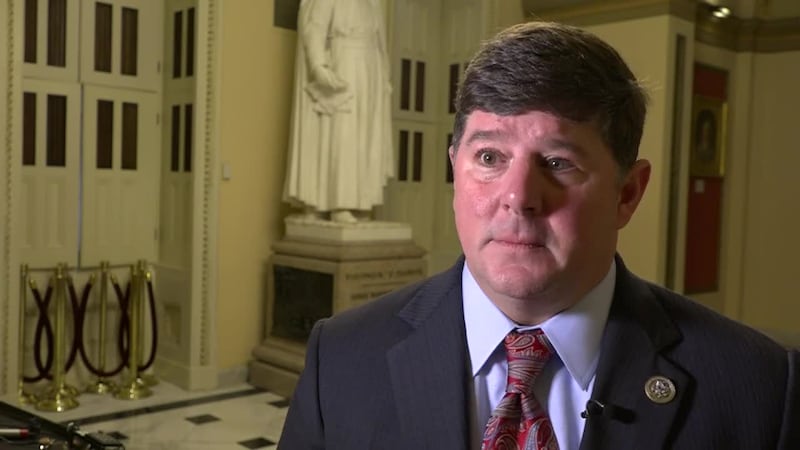 Updated: Feb. 15, 2019 at 2:16 PM CST
WASHINGTON, DC (WLOX/GRAY TELEVISION) - Congressional leaders averted a second government shutdown Thursday night when both houses passed a bipartisan border security plan.
We caught up with Mississippi's 4th District Congressman Steven Palazzo Friday morning who said the vote came as a result of three very long weeks of negotiations. Despite criticism of the bill from both sides, Palazzo felt satisfied with what was accomplished.
"After last night's vote, I think we not only delivered, but it was a win in a sense," Palazzo said. "It wasn't everything that the president wanted, but when Nancy Pelosi said she was going to do zero dollars for a wall and we got $1.4 billion, I think that's pretty impressive."
The entire spending bill is $333 billion and keeps all federal departments up and running for the remainder of 2019.
"The dems are going to be claiming victory like we denied this president this and that. But ultimately, we've got $1.4 billion for the wall. We've got additional detention facilities, or beds as they call them. Additional resources for the ICE agents."
As the debate over border security continues, Palazzo said he urges all his colleagues to go to the border for themselves.
"It's eye opening. Go down there and see first-hand what our border patrol and our ICE agents are dealing with on a daily basis."
President Trump called illegal immigration "an invasion of our country" when he announced he was declaring a national emergency Friday. The president said he will use executive action to pull billions of dollars from federal military construction and counterdrug efforts for the wall. It's a move Rep. Palazzo said he fully supports.
"I fully support his emergency declaration, because putting the American people ahead of people here illegally and keeping the drugs out of our children's hands to me is very important," Palazzo said. "Border security is national security."
Copyright 2019 WLOX. All rights reserved.