Pearl's Diner: A gem in the Pine Belt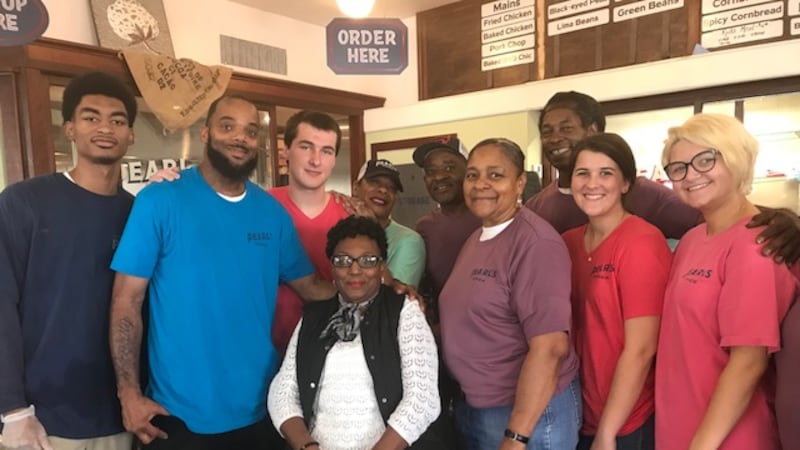 Updated: Nov. 5, 2018 at 6:27 PM CST
LAUREL, MS (WDAM) - From the date of its establishment until now, Ms. Pearl and her diner have become a jewel here in Laurel.
"This spot was vacant, so I asked him could I have this spot to do a restaurant and as you can see he did," said Ms. Pearl Campbell, also known as Pearl Campbell.
And from that time on, Ms. Pearl has committed her restaurant to excellent service, good food and welcoming atmosphere to anyone who walked through her doors.
In fact, her restaurant, Pearl's Diner, in a way has become training ground for young people.
One day a man with the Southern Mississippi Planning District of Development walked in her restaurant and asked if she would be willing to give some young men a chance.
"He said he had some young people that they would like for me to hire here at this establishment if I was willing," said Ms. Pearl.
Ms. Pearl couldn't refuse. So, she put them to work.
"Then I explained what the expectation was here at Pearl's diner and I let him know that this was a stress-free work place," Ms. Pearl said.
She said she wanted them to walk away with more experience than they had when the showed up.
"I wanted him to lean how to fry, how to make a banana pudding, how to make a corn bread and now Kalyn [McGee] leads my steam table," said Ms. Pearl.
Ms. Pearl passion stemmed from her career in the school system.
"By me being an educator, I love kids, I love education, I love giving people a chance because that's how I got here. Somebody saw something in me and gave me a chance," she said.
Teaching was her passion and cooking was her recipe. Kalyn McGee, with the help and support of Ms. Pearl and others, was able pass the safe serve test, a critical exam in food service.
"I passed the test the first try and it was amazing for me. I was happy," said McGee
And endowed with proper training, education and experience, he said he has some new plans thanks to Ms. Pearl.
"The goal now is to actually travel and actually might become a chef you know," McGee said. "I've actually liked the things of cooking now, but I never thought I would be the person to cook, but as I got down with it was pretty good, pretty nice."
Ms. Pearl said it's a personal duty to build up her community.
"We all got a part in helping southern Mississippi or any parts of Mississippi," she said.
And for that, McGee said he's grateful.
"I would tell Ms. Pearl I really love her and I thank her for everything she's done for me and I really thank her for helping me throughout my life for this," McGee said.
Ms. Pearl said she plans to build up her family, her community, and her diner one day at a time.
Copyright 2018 WDAM. All rights reserved.