WDAM Investigates: Policing Dabbs Street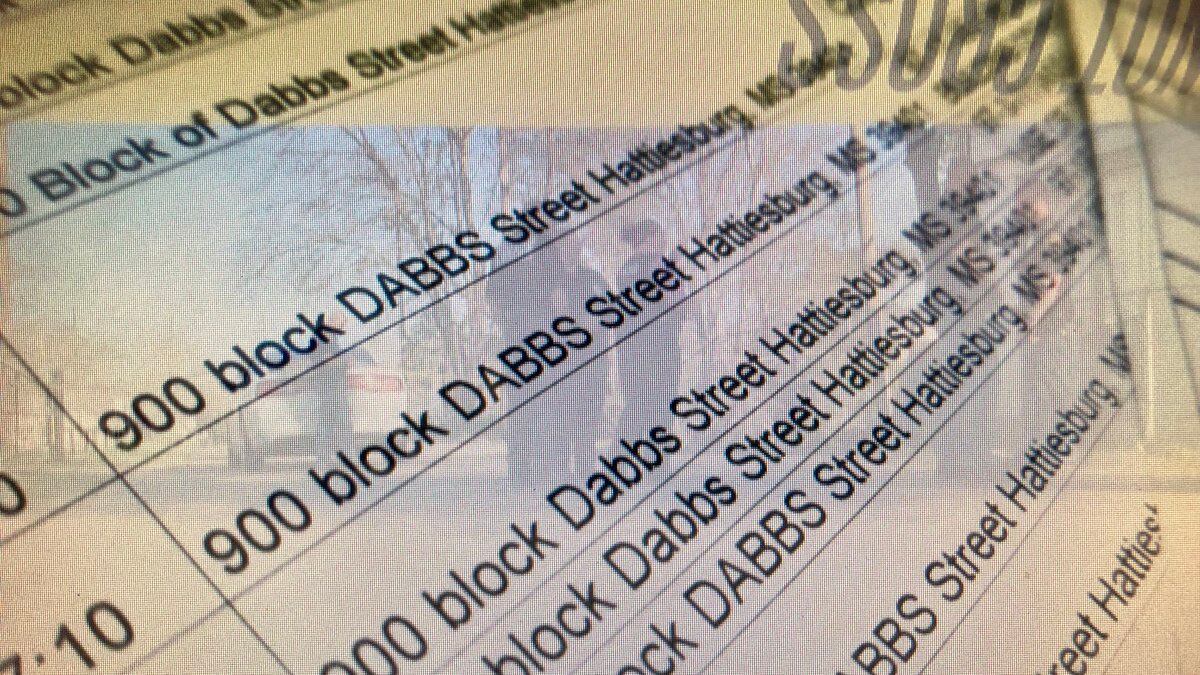 Updated: Oct. 23, 2018 at 8:17 PM CDT
HATTIESBURG, MS (WDAM) - It's only .7 miles long, has four stop signs, about 50 homes and just a few businesses with addresses putting them on Dabbs Street in Hattiesburg. That less than one mile of road has the attention of Police Chief Anthony Parker and folks who call Dabbs Street home.
"They want to feel secure in their home," Parker said. "They want to have a quality of life that they don't have to worry about when they come home in the afternoon, they can sit on their porches. They can enjoy their surroundings."
Recently, security and quality of life have been strangers.
"You never know where a bullet is going to come," said Pansy Cephus, who calls the Dabbs Street area home.
With a recent deadly stabbing one day and an unrelated drive-by shooting the next, we started going through the numbers, which show crime certainly isn't a stranger on Dabbs Street. Records, provided by the Hattiesburg Police Department, show there are 18 cases of felonies over the last three years. That includes homicides, drive-by shootings, aggravated assaults, grand larcenies, burglaries and drugs.
For folks like Sarah Allen, they've had enough.
"I came up in the community," Allen said. "Dabbs Street has always been my spot. But you know what, I am scared of Dabbs Street now."
Taking a bigger look, we requested dates and locations of every homicide in the city for the last 10 years. According to police records, since 2013, there are 80 homicides on record, 10 of those are from 2018 alone.
Mapping out the locations of those 80 homicides, two streets lead the pack. Highway 49, which runs the entire length of the city with almost 18 miles, has six homicides. Dabbs Street, less than a mile long, also has six. One of those was a triple homicide back in 2010, which killed an unborn child.
"One homicide is too much for the city of Hattiesburg," said Parker.
Overall, Parker said Hattiesburg is a safe city to live in and crime can happen on any street, but recognizes his department must increase presence where needed. When it comes to Dabbs Street, he's making changes with focused patrols.
"I'm not afraid to make change," Parker said. "I might fail, but I don't think I will."
That added patrol comes as community members rise up, holding rallies and marches to stop the violence.
"Something has to be done in order for, you know, my children can be safe," said one community member to a crowd during a recent rally.
Parker hopes that something will come sooner than later, giving folks a feeling of hope rather then fright.
"Over my 37, 35 years of policing, visibility is a main ingredient to whatever we do," said Parker.
Copyright 2018 SITE. All rights reserved.