WDAM Investigates: Mississippi's prison population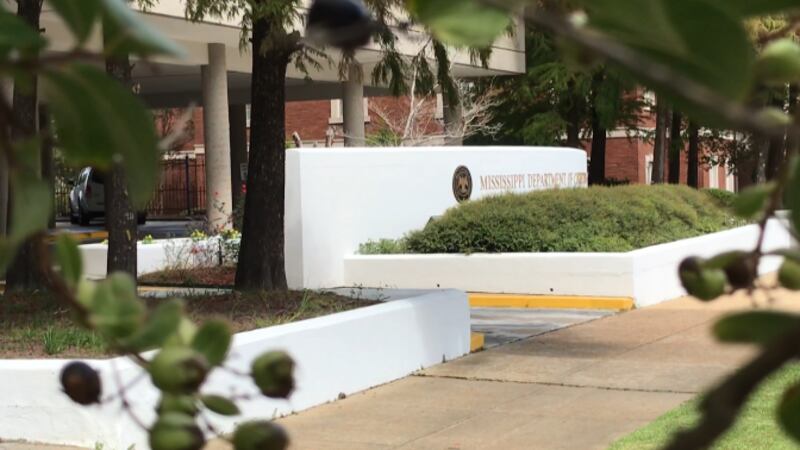 Updated: Sep. 25, 2018 at 8:19 PM CDT
HATTIESBURG, MS (WDAM) - On any given day in Mississippi there are more than 19,000 people locked up, in custody of the Department of Corrections. It's an agency that spends hundreds of millions of dollars every year, and when you start looking at the breakdown of race behind bars, advocates say there's a problem.
"Disproportionately, those persons that are being incarcerated are people of color," said Jennifer Riley Collins, executive director of the Mississippi ACLU.
Digging through numbers from MDOC, in 2018 alone, the black population consistently makes up just more than 60 percent of the total prison population month to month. The white population stays at 36 percent.
This is in a state where U.S. Census numbers show the state's population is the reverse, with 59 percent of Mississippians being white, 37 percent being black.
Collins says there are many drivers behind such a high percentage. Those range from being pretrial detainees to Mississippi's criminalization of minor drug offenses.
A big factor, though, is something she says happens all the time.
"What is truly happening is that there is over-policing in our communities," Collins said.
For Olympic athlete Tori Bowie, it's personal. Her dad is part of Mississippi's black prison population.
She's says it's difficult not having him in her life.
"We don't try to justify what my dad did, but the drug charge he got sentenced is just ridiculous," said Bowie.
Dennis Smith, Bowie's father, went to prison in 2013 to serve a 50-year sentence for an enhanced charge of selling drugs.
"I was out at the Olympic training center training and I remember falling out on the ground and just crying because I was just confused, and I didn't know how I was going to actually continue on life without my dad," Bowie said.
Even with three Olympic medals to her name, Bowie says she's most proud of her dad, who was in and out of her life early on and using drugs.
"It's something I sat there and watched him deal with my whole life, and I'm so proud of him because he overcame it," said Bowie. "It hurt really bad when we saw him hit that roadblock again. My dad was like the power figure in the family, you know, he was, he helped us all. He took care of us all."
As low-level offenders of all races sit in state prisons, Mississippi is making some progress. In 2014, lawmakers passed House Bill 585 to restructure sentences for some drug offenses.
In the years since, there was a decline in overall prison population, but numbers started to creep back up. So this past session, lawmakers passed House Bill 387, which expands parole eligibility for nonviolent offenders.
It also prevents people from being thrown in prison because they can't pay a fine and even created a task force to look at sentencing practices. That task force met for the first time in July.
"Whatever comes out of this, needs to be closely, make sure that we've got something that makes sense," said Senator Briggs Hopson.
We asked Bowie, "if any of these reforms had been in place before your dad was sentenced, do you think it would have helped in his case?"
"It definitely would," Bowie said. "I for sure believe in second chances, and if we had something in place to help these men in prison, I feel like we would be setting a better example, you know, instead of just locking them up and throwing away the key and giving up."
Advocacy groups, like the ACLU, urge lawmakers to take an even closer look at extreme sentencing and enhancement laws, especially when it comes to nonviolent offenders. The ACLU even created a "Blueprint for Smart Justice" report for Mississippi, which shows one in five people in state prisons are serving time for a drug offense in 2018.
That report also lays out ways to reduce the state's overall prison population.
"I think state leaders should be receptive, because it is tax savings. It is cost savings," said Collins.
Collins says some of that money could be spent on mental health and re-entry programs to prevent people from going back to prison or showing up in the first place.
"I would like to not even have to deal with prison reform issues," Collins said. "I would like to see people not go to jail. Not to say that you should not be penalized if you commit a crime, but let's not lock people up for minor matters."
For folks like Bowie, who feel the impact, it's about more than just reform.
"Right now, my family and I, we've just been thinking positive about everything," Bowie said. "You know, the past five years, we're just hoping that he comes home soon."
You can view the ACLU's Blueprint for Smart Justice here.
Copyright 2018 WDAM. All rights reserved.