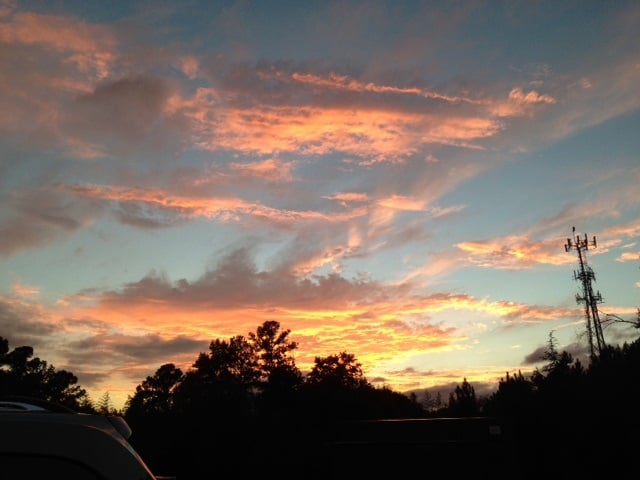 From Christie in Laurens
So, a missed forecast ended up being a pretty good one at least! The clouds didn't thicken up and build in as much as computer models indicated for today! The low pressure to our east has only brought rain to the coast and midlands thus far.
That means we've had the cool air, combined with a good bit of sunshine in spots! We've still seems some clouds, especially south of 85 and east of 26.
Tonight a few clouds will build in, and we could get a couple of isolated showers in our eastern spots (places like Gaffney, Union, Laurens, Newberry will have the best chance!).
A mix of clouds and sun will be around for Wednesday, with comfortable highs around 70 for the Upstate and upper 60s for the mountains.
By Thursday into Friday we'll be well established in a quiet and AWESOME weather pattern! High pressure will keep skies clear and temps mild for the afternoons and cool for the nights!